Happy Homemaker Monday ~ April 6
On my bedside table:
Haven't started the Lynn Austin novel yet.
On my TV:
I have been watching Grand Designs, Selling Houses Australia
On the menu for tonight:
Spanish Rice with Pumpkin, Chickpeas & Chorizo
On my To Do list:
To organise a BBQ for our eldest's 21st birthday present, well rather the money so he can buy one
New Recipe I tried last week:
Lamb, Broccoli, Chilli & Mint Stir-fry
In the craft basket:
Altering school and home clothes
Looking forward to:
making a quick mix cake with fresh raspberries,
Raspberry & Coconut Loaf
Homemaking Tip for this week:
Try buying curtains from ebay.
Favorite Blog Post of the week (mine or other):
I read this post and meant to get back to comment, it is called
I Love the library
Favorite photo from last week: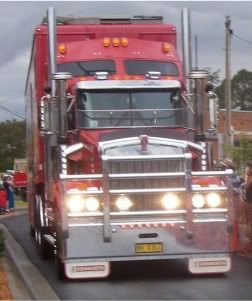 Lesson learned the past few days:
If you click on a photo in a draft post and then click centre it will centre the photo
On my Prayer List:
I have forgotten who I prayed for, sorry.
Devotionals, Scripture Reading, Key Verses:
Matthew 11:28-30
This meme is from Sandra's
blog
.