Must be a Christmas thing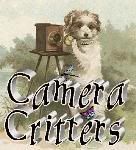 Last year my husband took the photo that is on my banner at the moment. It was taken Christmas Day when the shops were shut. The ibis had free run of the town. Yesterday either my daughter or my husband took these photos on our backyard at our other house. The area he/she is walking in is the site of my future orchard that I haven't managed to buy trees for. I wanted some that were not tiny and good quality. I hope I manage to get some this July to plant.
Then he wandered to the area of our future vegetable garden, that so far has berries at one end, and seperate to the marked out bed some Jerusalem artichokes not far from the gate that are getting taller all the time. Can't wait for the flowers.
Merry Christmas Mr. Ibis!