A Word to the End Time Church by Georgie Newman ~ Book Review
This book arrived in the mail a couple of days ago, it was fantastic, I was between books and novels were leaving me cold. I thought the publisher did a good job matching me with this book.
It is the type of book that is good to have on the shelves with your other essentials. For anyone who has done a study of this topic in the past, you will find it slightly different, perhaps more up to date, not in facts so much, but will be able to relate to what is being said.
It is even a good book to have if you have teenaged children. I have had lots of things on my mind, like the teaching of children science and how the world came to be for example. In the Bible there are scientific truths that were not know about when the Bible was written. There are lots of interesting facts like that in there, without having to wade through it. There is just enough detail to give reassurance.
I was particularly excited that I may have gone to church where the author fellowships once a very long time ago.
In the end I thought of those discussion questions you sometimes see in the back of Christian fiction to discuss the novel in book clubs I think.
In this case, the novel is like having a starting point to discuss things, that in my case I haven't visited for awhile. I brought up something to discuss with my husband last night, and learnt something new. He said that the KJV Bible is perhaps not used sometimes as it actually states at the start of the book who the antichrist is.
Heavy stuff? Yes, the title and the subject is heavy at the end, but mostly it is an easy read, and nice.
There was another argument for attending church regularly that I hadn't heard or thought of before. I think it was a valid point, though a similar effect is achieved by having a large family, so I will have to think about it further.
There was also an issue that sounded very much like the Building Community that you have heard mentioned on my blog before. This of course is not related to Christianity when I have typed it in before. It was a very interesting thought.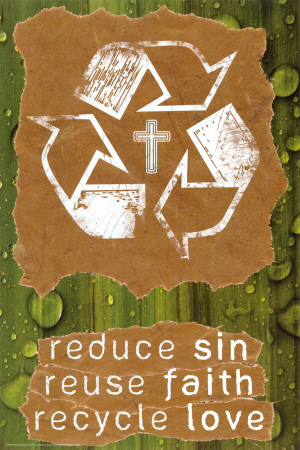 If you have ever wondered why people don't want to become Christians, or how to get direction with God's blessing, you will find this book useful.
The only criticism I have is that the author was discussing how mature Christians sometimes find themselves having a hard time. Then discussed possible harder times in the future. Perish the thought! So from one who is thinking their one avenue of difficulty from responsibilities that they think (perhaps erroneously) are self inflicted and having a hard day I was a little disturbed. However, the exercise was well worth it. I will be reading it again and soaking it in.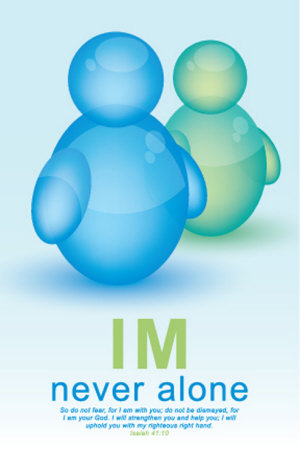 I did think of another subject that Georgie could write about in the future, but can't think of it at the moment.
Apart from that it gave me encouragement about the fact that my daughter chooses a different church and Bible translation than I do, and generally just gives lots to think about. At the start I wasn't sure if the book and the title actually matched each other, I think the book offers more than the title suggests.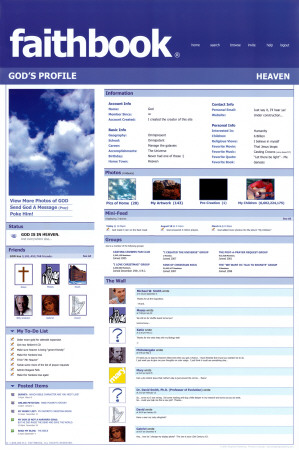 I am not making statements with the pictures, just found them all, I apologise Georgie, but they do make the point that so much is different these days, so no one read anything into them please. I just found it interesting the kinds of artwork there is around, perhaps a bit over the top.
I found myself thinking of the video I posted by Josh Turner The Long Black Train as I was reading, what an uplifting song.
"But you know there's victory in the Lord, I say.
Victory in the Lord.
Cling to the Father and his Holy name,
And don't go ridin' on that long black train.

Well, I can hear the whistle from a mile away.
It sounds so good but I must stay away.
That train is a beauty makin' everybody stare,
But its only destination is the middle of nowhere."
The book is very well written and documented. It was introduced to me as:
"New author Georgie Newman has written A Word to the End Time Church(VMI Publishers, '09), and believe me, this isn't just another inspirational book. Newman's message is powerful and fearless. Her prayer for her readers is to be inspired and equipped with God's word again, to be totally immersed in the Spirit.

(For if we are to) run through the fire unscathed,..saturate yourself in water so there is not one combustible strand the fire can utilize. So too in our lives...We need to saturate ourselves with the Word and the Spirit so there is not one strand of weakness the enemy can use to bring us down."
It is a non-controversial book about a controversial topic. You won't find it like just another inspiritional book, that is correct. Georgie's writing style has a voice much like a blogging voice. There is much more in there that I have left out discussing. Page 22, had me a little teary, the chapter title "Your Lover". Hopefully I have described enough of the book. Will definitely read it again just in case.
A Word to the End Time Church by Georgie Newman VMI Publishers, '09
ISBN 1-935265-02-4
www.vmipublishers.com
$14.99
Available from
Koorong
AU
$15.95
&
Borders
.