30 Days of Thanksgiving ~ Day 11
Blessings for 11th November
~ Radical Homemakers is ready to pick up at the library. This book was mentioned by Rhonda Jean.
~ I was able to reserve lots of novels with the library. The list I went through the same as before, but found some new things to put down. Even if some turn out not as good as I thought, I still have lots to read I think.
~ my boys were really lovely to me today, it was special
~ heard news of some justice or fairness of some kind, it gives hope
~ had some thoughts about things that have been bothering me for years, why things happened the way they did, seems all part of a heavenly plan
~ the book I got from the library helped me sort out some things about my second and third blog, particularly the third one. Simple Living is the theme of the book, but it is not quite me. That is the theme for my second blog. Home is the theme of the third which is more me. So my theme for the third is my kind of simple living or homekeeping like the meme I am doing now
do you know at the start this this particular day I couldn't see how a boring day could end up holding so many blessings!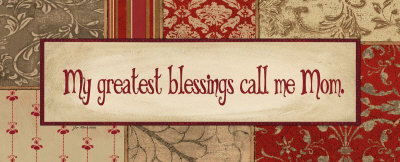 Thank you Lord.
"Great is the LORD, and greatly to be praised in the city of our God, in the mountain of his holiness."
~ Psalm 48